About Our Institution
Approved by, Ministry of Health & Family Planning of People's Republic of Bangladesh; and Bangladesh Nursing & Midwifery Council.
Courses We offer
Diploma
in Nursing Science & Midwifery (3 Years)
The Students of BSC (Basic & Post-basic) in Nursing are awarded certificates after an annual examination conducted under Dhaka University.
The Student of Diploma in Nursing Science & Midwifery course are awarded certificates after the central annual exam conducted by Bangladesh Nursing & Midwifery Council.
The Education System of Nursing in Bangladesh
At present 46 public institutes, 20 public College and 238 private institutes, 66 private College are different courses running under different public Universities which are approved by BNMC & MOH&FW. Each year arranged respectively accommodated and trained almost 20000 students in Bangladesh. The demand of Nursing is ever rising in home and abroad; and it is required to develop the attributes of nursing educational environment in Bangladesh. Purposing the development and parentage of nurses for forging them to be internationally qualified, skilled, Daffodil Nursing College has been established.
Job Placement Chances
Nursing students have better chances of job placement then students arriving from general educational background. People of this country are getting more health conscious now a days. Besides the formation of government hospitals many private hospitals are being constructed to cope with the emerging numbers of health conscious & health distress population. Today Bangladesh has 71,369 registered nurses among whom, 37239 are working in different government hospitals and others are placed in different non-government health sectors- Clinical hospital, NGOs, Defense and industrial private organization or have moved abroad.  Every day the requirement of qualified nurses are increasing. In today's Bangladeshi context, there is a requirement of approx. 2, 50,000 nurses and in next five years, the number will increase into approx. 5, 00,000 (5 lacks).After courses are completed from Daffodil Nursing College, we are giving chance in our own hospital(Amar Hospital, Dhanmondi, Dhaka) for job. The qualified nurses are demanded for international job placements as well. Each year, a huge number of qualified nurses are moving abroad and earning foreign currencies by respective services.
Value Statement
Superior attention to client's needs with a greater emphasis on health care. Such care is effective, respectful, responsive, reliable, efficient and timely.
AIMS
To prepare international standard nurses who can make independent decisions in nursing situations.
Protect the right of patients and facilitate individual & community participate and conduct research studies in areas of nursing.
To maintain a centre of excellence in nursing education with a view to generate new perspective & innovative approaches in scientific health care system.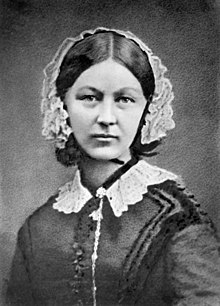 Overview
Florence Nightingale, OM, RRC, DStJ was an English social reformer, statistician, and the founder of modern nursing. Nightingale came to prominence while serving as a manager and trainer of nurses during the Crimean War, in which she organized to care for wounded soldiers.